Actually they don't, and probably never did. This wonderful question is the result of a German to English Google translation of an article posted at presseportal.de. The story is of Dutch tomato growers who claim their tomatoes taste more like tomatoes when they are grown with biological methods – favouring natural predators to combat pests, over the use of pesticides.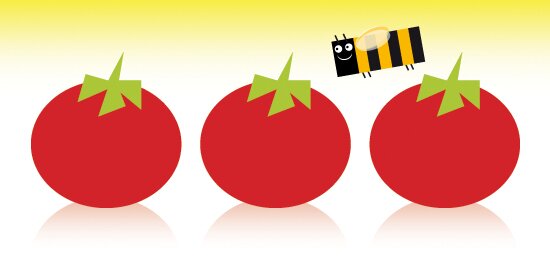 The original article can be read here, and the Google translation can be braved here.
Staying with 'biological' pest management, an Israeli researcher is developing what is described as an 'ecologically sound pesticide' by modifying the venom of scorpions. It is claimed that certain neurotoxins present in the venom have the chemical properties to manage crop damaging pests, while posing no threats to useful pests such as bees, or mammals like you and I.
Pesticides are like medicines, they are used to treat 'sick' plants, and prevent 'sickness' in plants. As with medicines, you should always read the label. A well timed news story 'Pesticides cause impotency if not properly handled' (posted on St. Valentines Day), reports on the potential dangers of failing to follow safety instructions. It seems that some farmers in Ghana have taken to tasting pesticides before use in order to reassure themselves of its potency! Without doubt, a practice entirely incompatible with the safe and sustainable use of pesticides. The United States Agency for International Development (USAID) and CropLife Africa Middle East made these revelations during a recent programme of workshops to train farmers and encourage the safe use of plant protection products.
The Food and Agriculture Organisation (FAO) offers a wealth of information on good agricultural practices, including information on the sustainable and safe use of pesticides. Always read the label, and if in doubt, seek expert advice.